Screw on Table Legs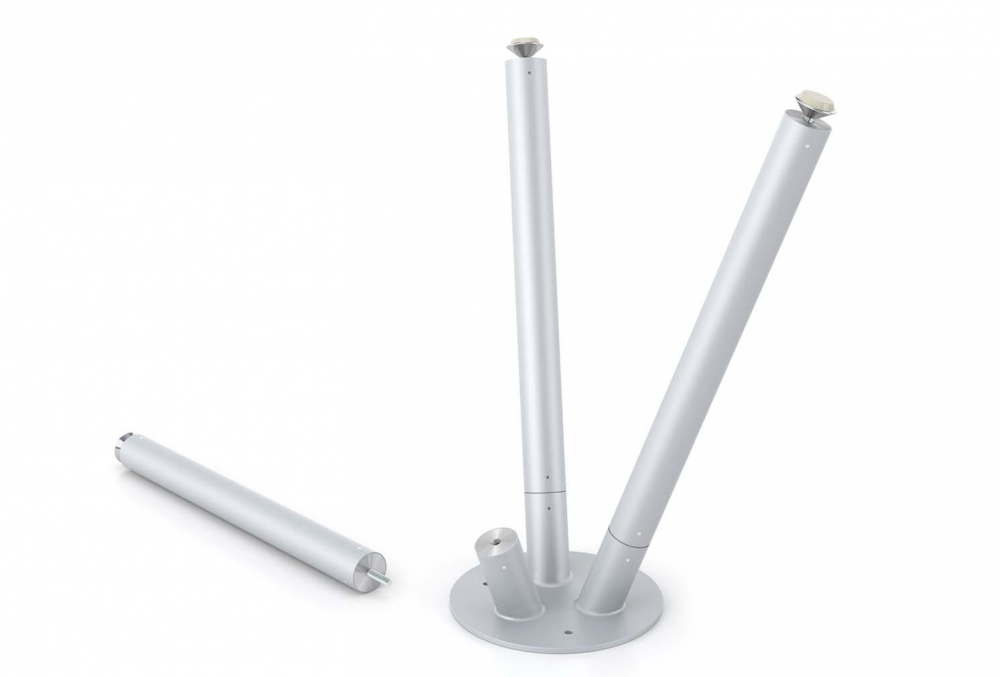 If your application calls for leg stems pre-attached but you want the low cost shipping of removable legs, our screw on table legs may be right for you.
Table leg stems are welded to a central junction plate, and then each leg screws on and off individually, allowing you to remove the table legs for shipping. This design can be constructed with 1 leg, 2 legs, 3 legs, 4 legs, or more. The central plate can be customized to your design, as can the angle of the legs. We have a variety of attachment mechanisms, including our very strong solid aluminum bushings, which pair a threaded aluminum core with a steel thread. Thread size and length customized to meet your needs.
This design offers lots of rigidity as once the legs are assembled there shouldn't be any play from the construction.
This design allows legs to be shipped separate from the table top, or taken apart easily for transportation.