Male and Female Aluminum Pucks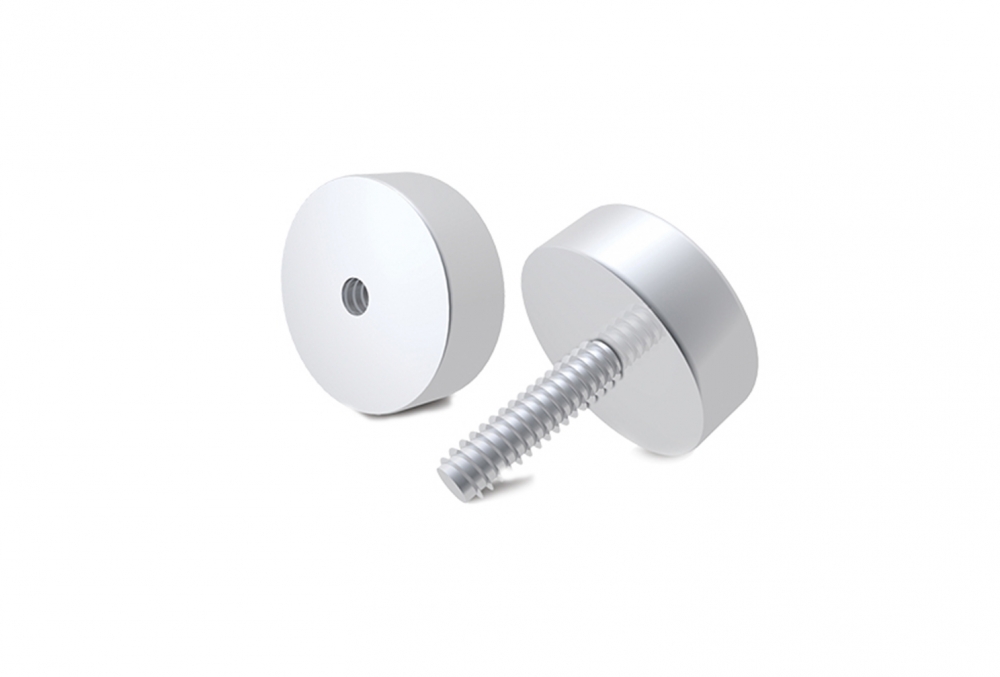 Testrite manufactures male and female aluminum pucks.
Our most popular pucks are made from aluminum with a male steel thread. We also have a wide range of female pucks which range from 1/8" thick up to 1" thick, and many sizes in between. We make our pucks in house, which means we can customize them for your project.
Our pucks are primarily made from aluminum and can be made for nearly any thread size. Pucks can be customized with or without a shoulder, knurled edge, custom sizes, custom finishing, and more!
Need a single piece all aluminum pucks? We make those too!
Need a steel puck? We can do those as well!